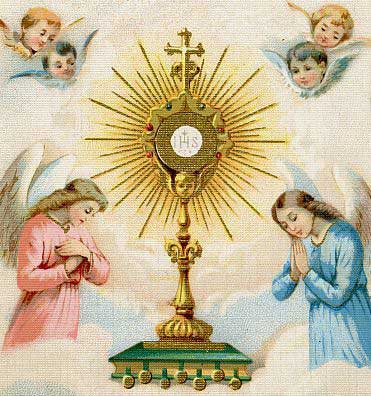 O Almighty God, now that we have lived to see another year, we thank Thy goodness and Thy incomprehensible mercy, that, from the moment of our birth, we have escaped so many dangers which have threatened our health and life. Would that we had never abused the precious time of our life to sin! but, alas! it is done, and we therefore pray Thee, through Thy Son, and through the precious blood He this day shed in His circumcision, to look, not upon the multitude of our sins, but upon Thy infinite mercy; we promise to be henceforth pious, just, and virtuous; strengthen us in our weakness; increase in us faith, hope, and charity; keep us, by Thy powerful grace, from all sin, dangers, temptations, and adversities of soul and body; enable us, we beseech Thee, to offer up to Thee, from this day henceforth till the hour of our death, all our senses, thoughts, words, and deeds; to subject them all to Thy holy will; to oppose successfully every evil habit, and to practice every virtue. Grant, O Father, that we, living and dying in Thy only true faith, may enjoy in Thy kingdom, where one day is better than a thousand upon earth, an everlasting New Year of eternal happiness, and that we may praise Thee with all Thy angels and saints, forever and ever. Amen.
-----------------------------------------------
O God, Heavenly Father of Mercy, God of all Consolation! we
thank Thee that from our birth to this day, Thou hast so well pre­served us, and hast protected us in so many dangers; we beseech Thee, through the merits of Thy beloved Son, and by His sacred blood which He shed for us on this day in His circumcision, to for­give all the sins which, during the past year, we have committed against Thy commandments, by which we have aroused Thy indig­nation and wrath against ourselves. Preserve us in the coming year from all sins, and misfortunes of body and soul. Grant that from this day to the end of our lives, all our senses, thoughts, words, and
works, which we here dedicate to Thee for all time, may be directed in accordance with Thy will, and that we may finally die in the true Catholic faith, and enjoy with Thee in Thy kingdom a joyful new year, that shall know no end. Amen.